A couple of years ago, my former co-worker, Aria, got to go on a cool business trip and I volunteered to stay at the office to make sure that our other co-worker, Troy, didn't mess with her desk. I can't remember if I succeeded (probably not; Troy is tricky), but my efforts were rewarded with this awesome spoon from Brussels, Belgium.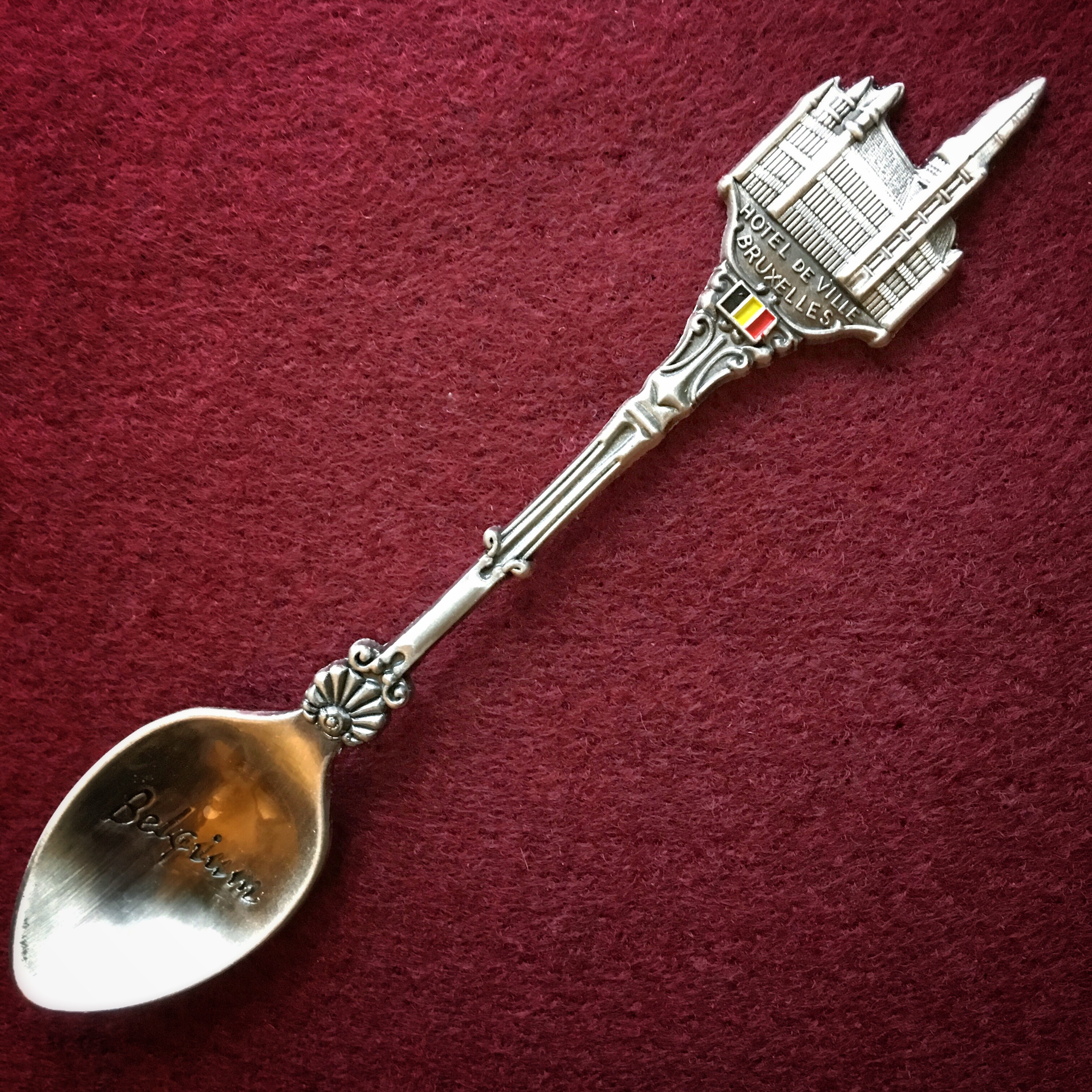 It says "Belgium" in the bowl and shows the "Hotel de Ville Bruxelles" at the top, with a tiny Belgian flag.
Although it IS pewter, I wonder if it might be a bit haunted. I feel like I'm the girl who cries "wolf" all the time, and I don't want to be barking up the wrong tree, so I'll leave it up to you guys to decide.