The Actors Fund was started in 1882 to provide theatrical professionals with a few things that were commonly refused to them by other charities at the time: accommodations in which to live out their golden years and burial plots after they took their final bow.
In 1892, the Actors Fund held a fair at Madison Square Garden from May 2nd to the 7th, which raised $168,000 for the charity. During the event, they sold a special souvenir spoon, designed by acclaimed actress, May Robson (1865-1942), and manufactured by the Gorham Silver Company.
This spoon is absolutely the favorite in my collection. And it doesn't come through well in photos, but the detail and workmanship is incredible.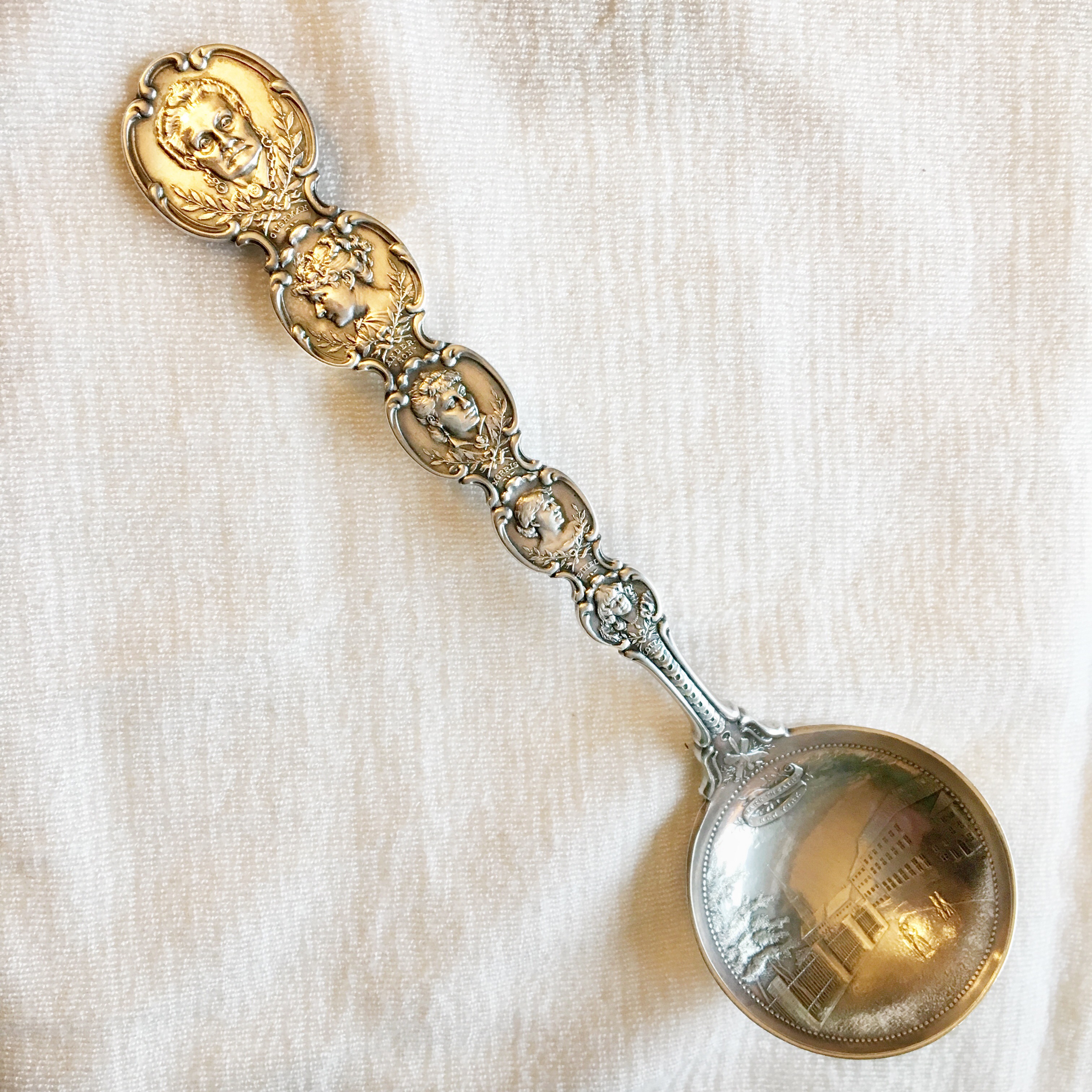 The panels on the front and back handle have relief portraits of popular actresses and actors from the 1800s with the names of each under the portrait. On the front (top to bottom) are portraits of the actresses: Charlotte Cushman (1816-1876), Mary Anderson (1859-1940), Clara Morris (1848-1925), Agnes Ethel (1853-1903) and Lotta Crabtree (1847-1924).

On the back side (top to bottom) are the portraits of the actors: Edwin Forrest (1806-1872), Edwin Booth (1833-1893), Edward L. Davenport (1815-1877), Joseph Jefferson (1829-1905) and William "Billy" J. Florence (1831-1891).

The bowl says "Park Theater, New York" and shows the Park Theater with visitors out in front.

The back of the spoon reads "Actors Fund Fair – May 2nd to 7th, 1892".