Today's spoon is from Six Flags Over Texas, the first park in the Six Flags chain.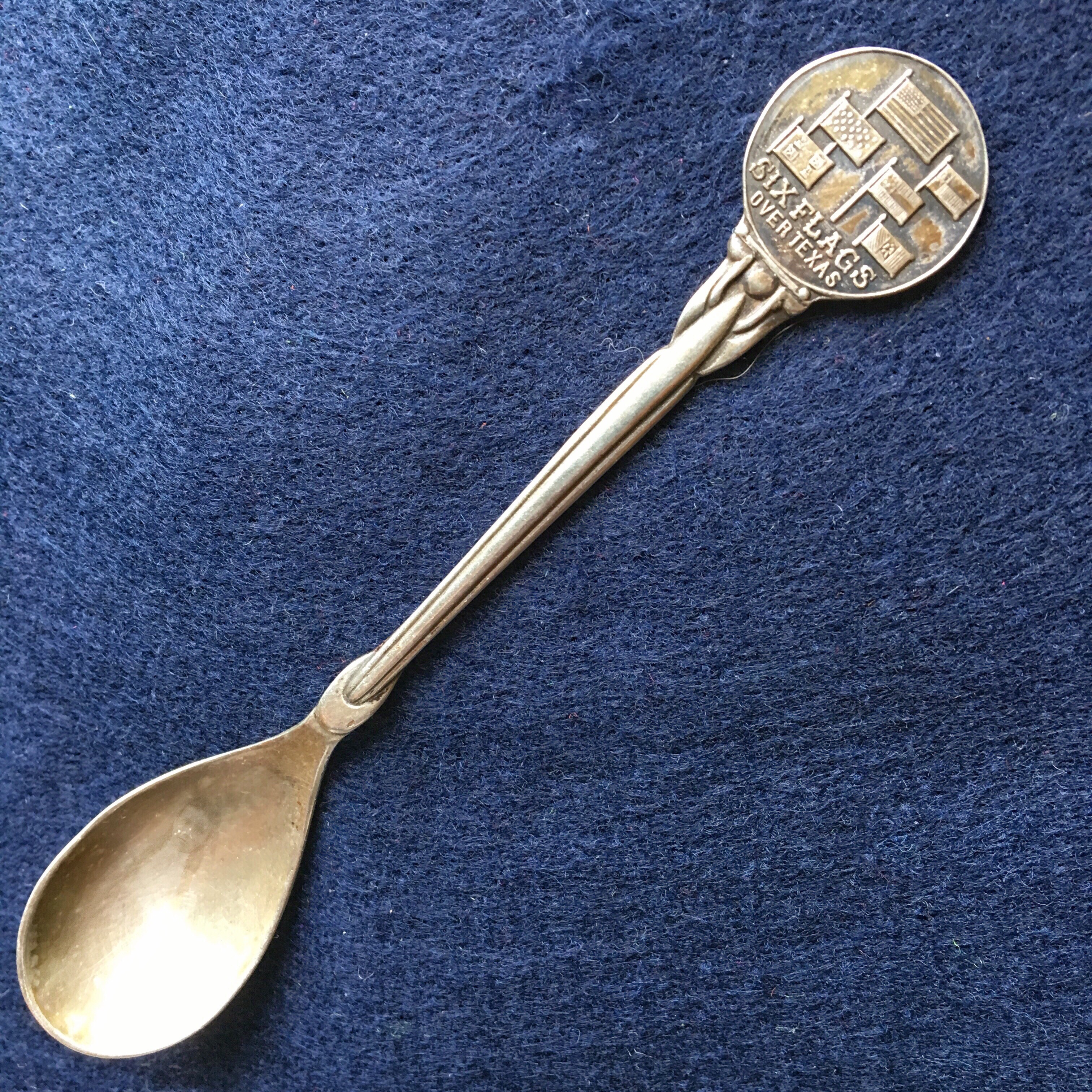 Located in Arlington, the park is home to Titan, the tallest, fastest, and longest roller coaster in all of Texas.
The term "Six Flags over Texas" refers to the six countries that have had sovereignty over some or all of the current state of Texas: Spain, France, Mexico, Republic of Texas, the Confederate States of America, and the United States.
Fun fact: Although Six Flags Over Texas is technically the first park in the Six Flags chain, it is not the oldest. That title goes to Six Flags New England in Agawam, Massachusetts, which originally opened in 1870 as "Gallup's Grove" and then renamed "Riverside Park".
Six Flags Over Texas is said to be haunted by the ghost of a little girl named "Annie" who hangs out near the entrance to the Texas Giant rollercoaster. Witnesses say she's wearing 19th century clothing and seems to be playful.