Inveraray Castle in the county of Argyll in western Scotland has been the seat of the Dukes of Argyll, chiefs of Clan Campbell, since the 18th century.
My parents brought this silver-plated spoon to me from a visit to the castle about 16 years ago.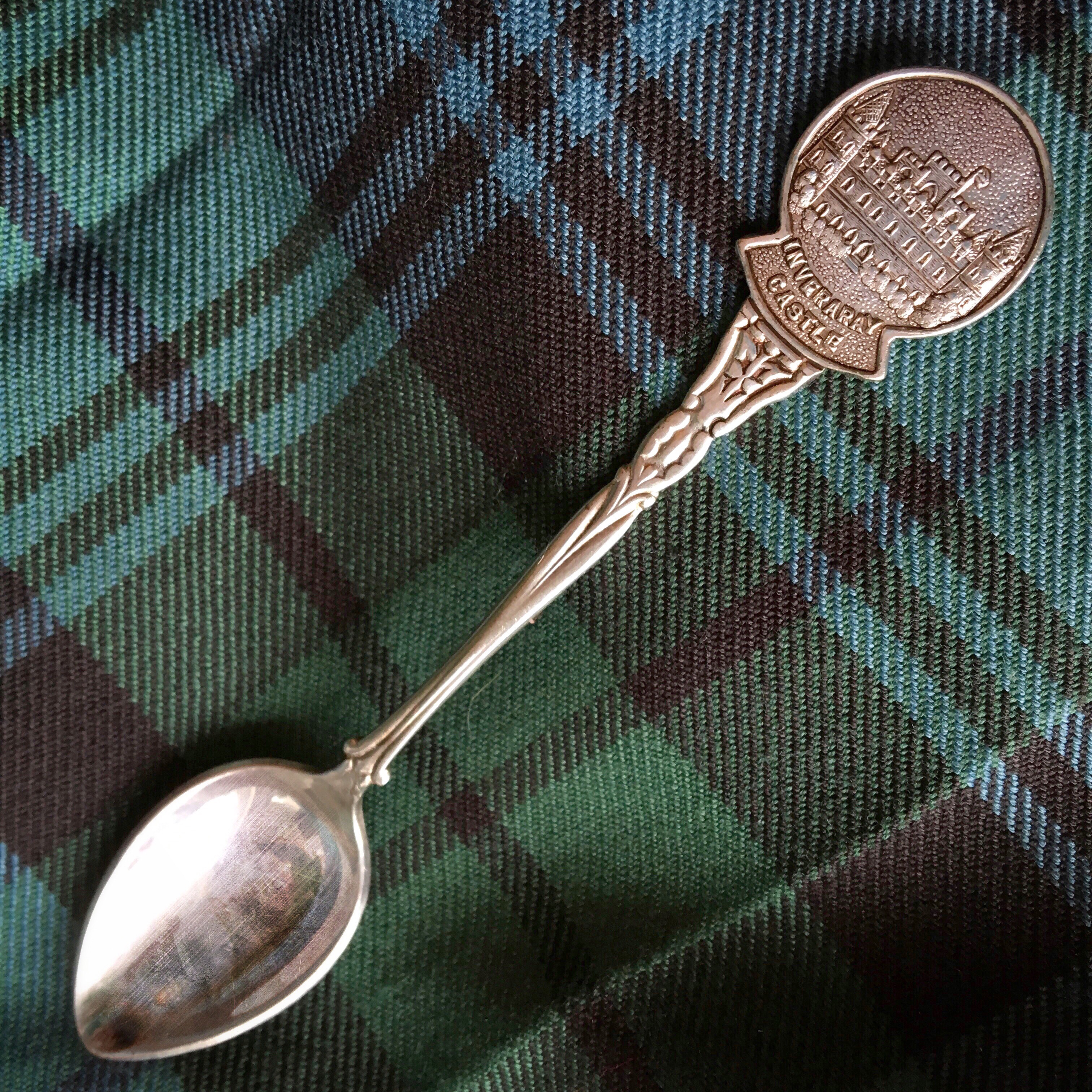 If anyone was to haunt a spoon like this, it would probably be Princess Louise, Duchess of Argyll and daughter of Queen Victoria, who occupied Inveraray Castle for many years.
A fierce liberal and feminist, Louise was accused by the press (without evidence) of "romantic affairs" with many men. Unhappy with her mother's continued suggestions of princely suitors, she declared her love for a plain old British subject: John Campbell, Marquess of Lorne (and heir to the Dukedom of Argyll). They were married in 1871.
Louise died in 1939 leaving no legitimate heirs and a handful of mysteries: Did she have a child out of wedlock when she was in her teens? Did she have an affair with her mother's royal sculptor (and did he die in her bed?) And was her husband, the Duke of Argyll, a closeted homosexual? The world may never know.